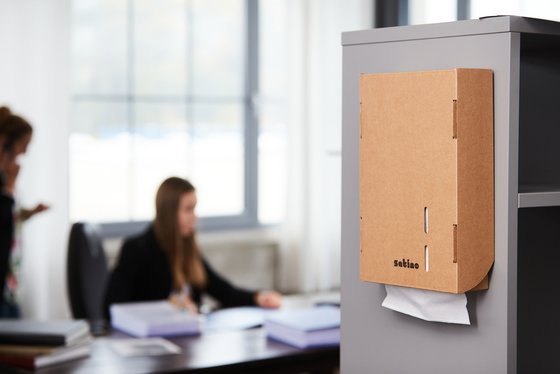 Maintaining health and preventing infectious diseases from spreading: the task of workplace hygiene. In industries such as catering and healthcare, strict hygiene measures are vital. However, at the office, hygiene has had a minor role until recent events - mainly taking place in washrooms.
We may associate hygiene with the washroom but there is still an expectation for good hygiene in other places such as the kitchen and nurseries. Other focal points include entrance areas and receptions, but also common rooms and break rooms.
Good facilities and equipment are not only important for guests visiting your business, it also shows your appreciation towards employees and demonstrates that you care about their safety and health. Up to date equipment also motivates people to genuinely utilise the available hygiene facilities.
It goes without saying that attention to design and functionality is a must.
User-friendly in washrooms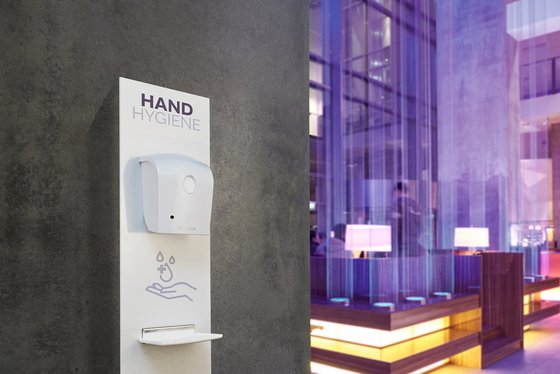 Hygiene on arrival:
reception counters, reception areas and corridors
Hand disinfection helps to prevent the spread of infection, making it useful for situations where handwashing is not available, for example conference rooms or open-plan offices, at lifts or in corridors. Sanitiser stands are the perfect solution where the fixed installation of dispensers is not possible or visually undesirable or when there is a temporary need, e.g. at company meetings and conferences.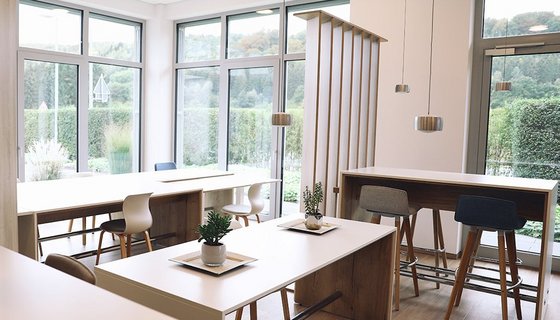 No time out for hygiene:
common rooms and break rooms
Cleanliness and hygiene should also be maintained in common rooms and break rooms. These areas can generate a lot of traffic and food is often consumed.
Do you have your own canteen? Find out more about hygiene solutions for this area on our catering page!
Would you like to find out more, or do you perhaps already have specific questions?
In that case simply contact us: we have the right solutions for your company and your needs!

contact us