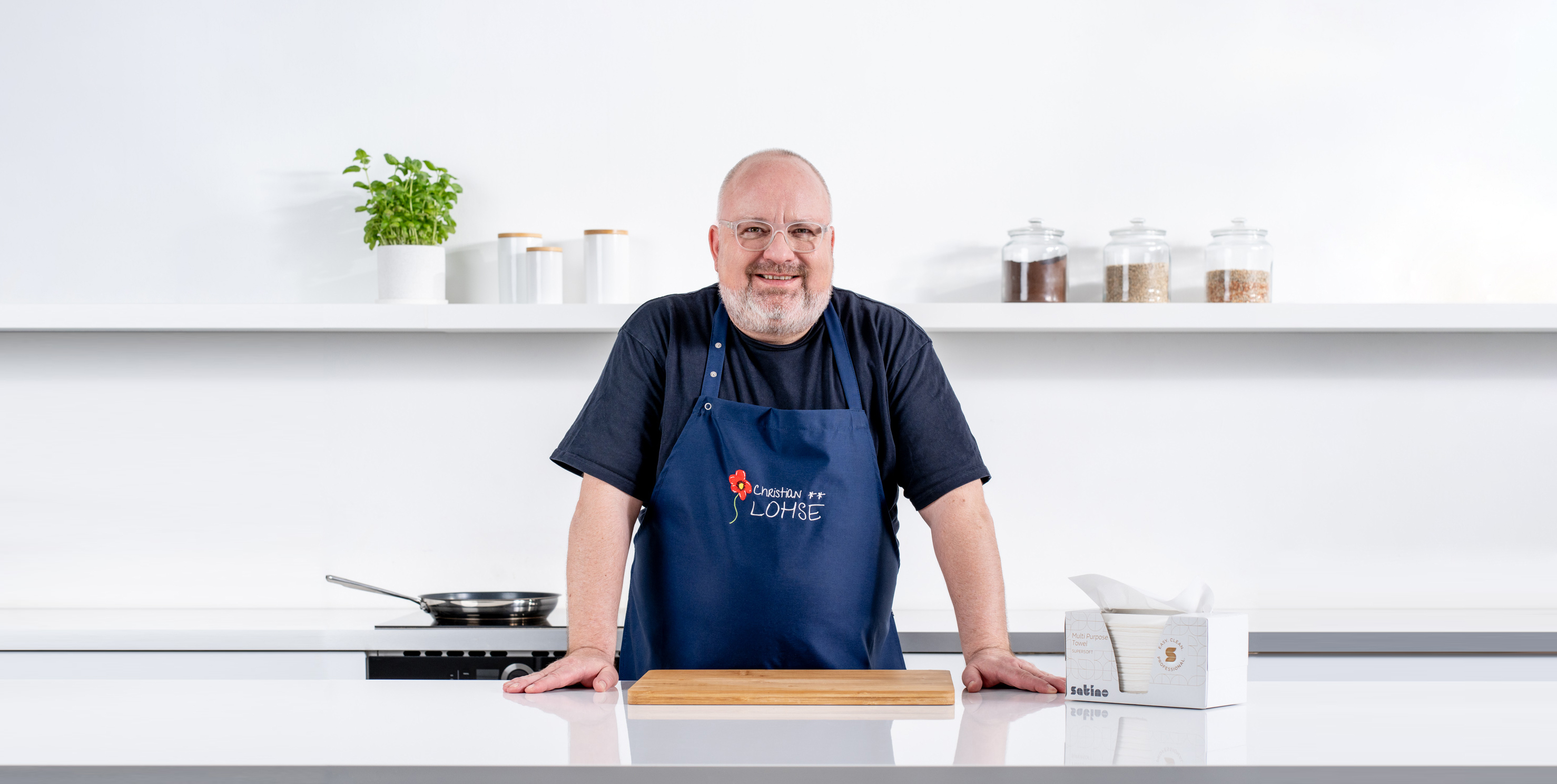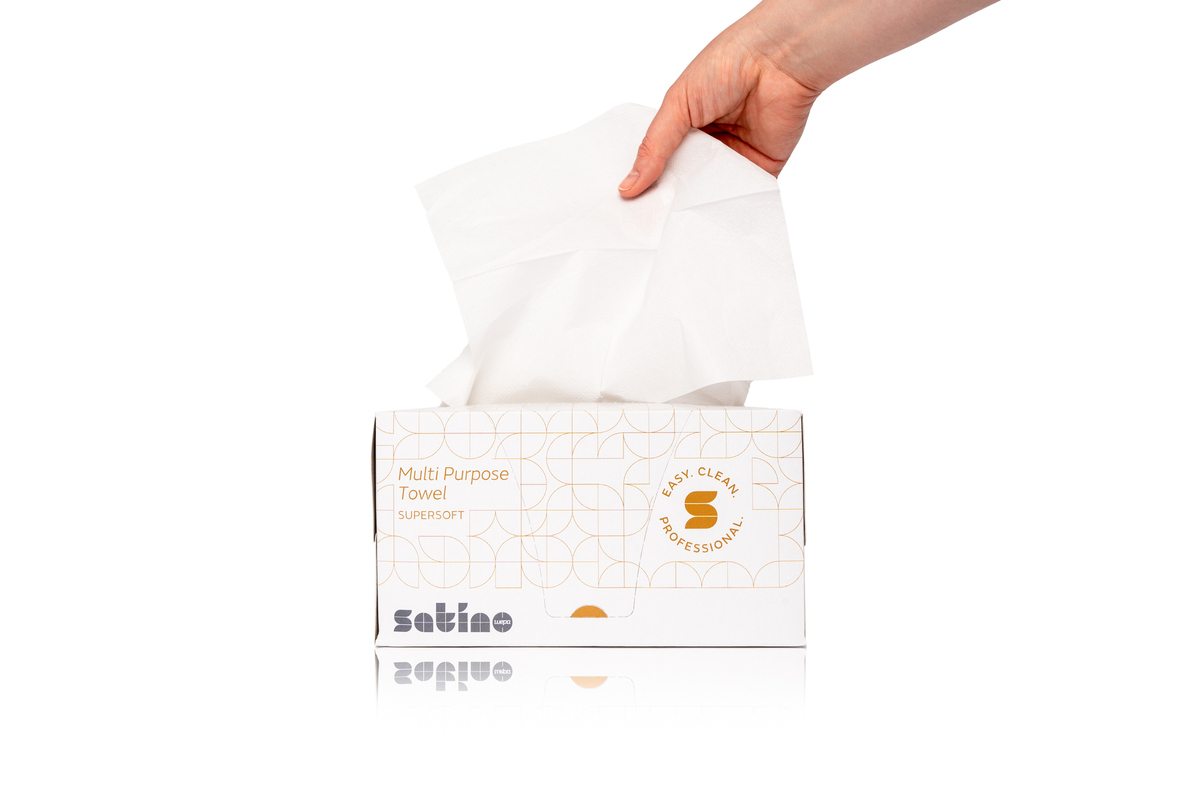 Top hygiene, at the ready: the multi-purpose towel in a box
High-quality hygiene in a compact format – that's the practical multi-purpose towel in the attractively designed box from Satino by WEPA. The super-soft and absorbent towels are the ideal solution wherever dispensers can't be installed or the flexible placement of hygiene paper is required. Removal of the self-unfolding paper is especially easy and hygienic: one motion with a single hand, and it is ready for use.

Extensively tested in everyday use
The box was extensively tested by a test community and perfected on the basis of this experience. In our internal consumer study, 76% of those surveyed gave an expressly positive response to the product and 85% said they would buy it and put it to immediate use in the kitchen. Participants particularly valued the multi-purpose towel's possibilities for universal application as well as the space-saving design of the box.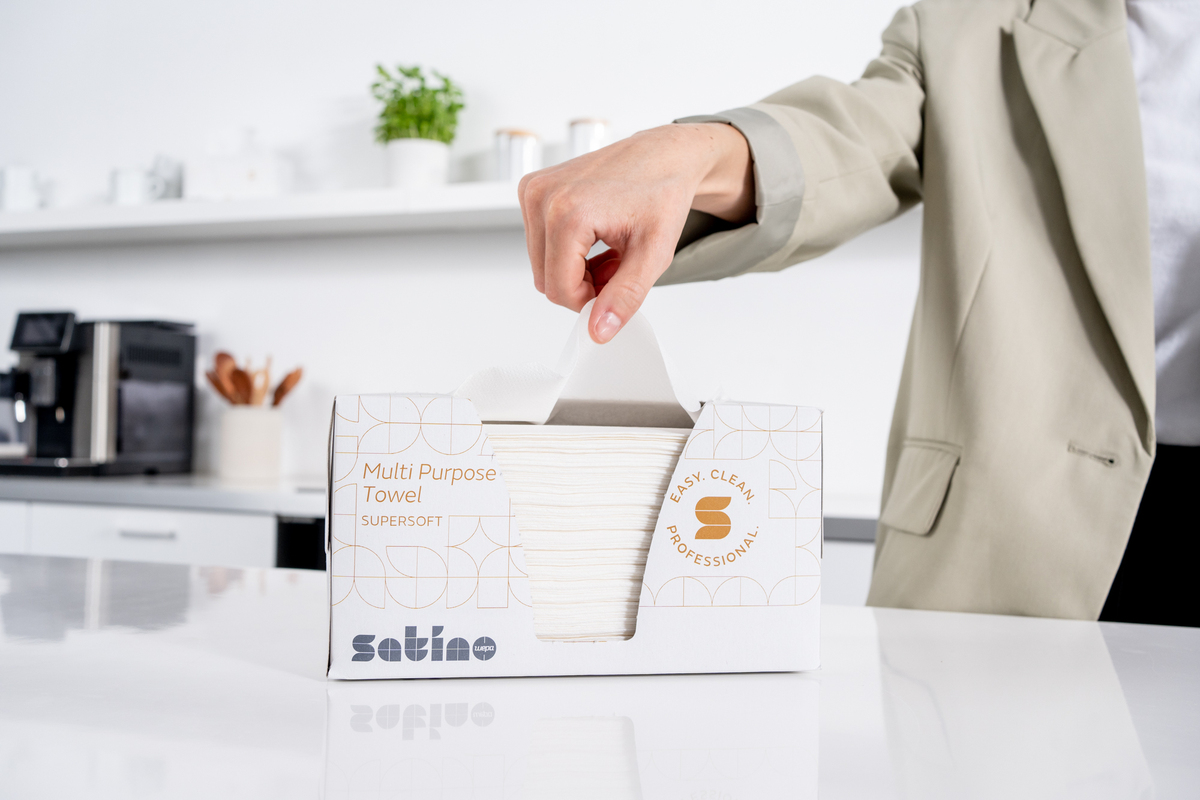 Flexible hygiene, in both the commercial and private spheres
The multi-purpose towels are extremely versatile. They are perfect for use at the workplace and on work surfaces, in the kitchen and the break room – and wherever hygiene is an integral part of everyday operations, such as in beauty salons. In the private sphere, the multi-purpose towels are true all-rounders for daily use in the hobby room, kitchen or guest bathroom. And of course on trips in the car or motorhome, or when camping.
Multipurpose towel in a box
Functional, high-quality, proven
Practical two-step opening perforation for optimal sheet removal
Can be disposed of in the normal paper recycling after use
Especially soft and absorbent, in premium quality
In two or three layers – 200 or 150 sheets
FSC® Mix-certified cellulose
EU Ecolabel-certified
Suited for direct food contact